ENTER THE VR BATTLEFIELD
Palace Social has its own Omni Arena by Virtuix with four bays and several options to experience. The Omni experience places you in an omni-directional treadmill that allows you to walk and run in 360 degrees inside video games and other virtual worlds. With Omni, you have the opportunity to win actual cash prizes!
THE ONLY WAY TO RUN IN VR
The omni-directional treadmill lets players walk and run in 360 degrees inside their virtual worlds. Strap into your goggles and get ready for an immersive experience that takes virtual reality to a new level.
Each VR Omni Arena experience lasts roughly 8-10 minutes and costs $12 per person.
*Players must be between 4'2" (127 cm) and 6'5" (195 cm) tall and not more than 285 lbs (130 kg).
Family Fun For All Ages!
Houston is a hub for business and industry. However, the city also offers a variety of fun activities for families. Palace Social is an excellent option for those looking for an interactive and immersive experience. The kid-friendly Omni Arena offers a variety of virtual reality games, while the Virtual Reality Experience provides a more intense and realistic experience for older kids and adults. Houston is a great place for families with so much to see and do.
Looking for A Fun Date Night Idea!
Palace Social is the perfect place for a fun and unique date night. The restaurant offers a variety of playful games and activities, perfect for couples looking to inject some excitement into their evening. For couples looking for something truly out-of-the-ordinary, Omni Arena offers a virtual reality experience that will dazzle. With many different games and experiences, Omni Arena is the perfect place to let your imaginations run wild. Whether you're looking for a classic night out or an unforgettable adventure, Palace Social and their VR Omni Arena will make your next date night one to remember.
gourmet dining experience
Corporate Team Building
Houston is home to many businesses, large and small. As a result, there is a growing need for corporate team-building ideas that can help promote collaboration and communication within businesses. Palace Social is one such company that offers a variety of team-building experiences, including virtual reality experiences in their Omni arena. These high-tech experiences are great for helping teams work together to solve problems and achieve goals. In addition, they provide an opportunity for team members to bond with one another outside of the office setting. As businesses grow in Houston, Palace Social is poised to become one of the city's leading providers of corporate team-building experiences.
Corporate team building activities.
Learn The Latest Tips & Tricks & Compete In Our Monthly VR Omni Arena Competitions
Our Omni Arena VR attraction offers competitions that pay real cash prizes to winning teams. Your team can play any day for a chance to win up to $2,000 each month! To help you win, we worked directly with the game designers to learn the best strategies for each competition. We'll share these exclusive tips with our community, so be sure to save and study these tips and tricks to help you win real cash prizes!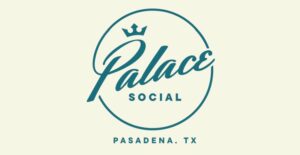 SPREADING GOOD FOOD, GOOD FRIENDS, AND GOOD TIMES TO PASADENA HOUSTON, TX (June 10, 2023) - Palace Social, a multifaceted,
Learn More
How much does Virtuix Omni cost?
$12 per person
Where can I play Omni Virtual Reality?
Palace Social is one of Houston's most popular places to play Omni Arena Virtual Reality. The Palace is a multi-level facility that offers various VR experiences, from immersive games to interactive art installations. Palace Social also has a full-service bar and restaurant, making it the perfect place to spend an evening exploring the world of VR.
What is an Omni arena?
A VR Omni Arena is a walk-in virtual reality gaming space that lets multiple players experience immersive gameplay at the same time. The arena is equipped with various sensors and cameras that track the players' movements, allowing them to walk, run, and turn 360 degrees in any direction in the virtual world without fear of colliding with walls or obstacles. The arena also features a large screen in each bay that displays the game world, providing an immersive experience for all players. The VR Omni Arena is the perfect place for gamers to come together and experience the future of gaming.
Are omnidirectional treadmills real?
Though the idea of an omnidirectional treadmill (ODT) has been around since the early days of virtual reality, it has only recently become a reality. Also known as a spherical or cylindrical treadmill, an ODT is a device that allows users to walk or run in any direction, giving them a greater range of motion than a traditional treadmill.
While ODTs have been used for years in research and development labs, they are only now beginning to enter the consumer market. Thanks to technological advances, ODTs are becoming smaller, more affordable, and more user-friendly. As a result, we will likely see more and more people using these devices in the future.
Can you walk around in VR?
Yes, you can walk around in virtual reality (VR). In fact, many VR experiences are designed to naturally allow users to explore virtual worlds. For example, you might use a joystick or game controller to move forward, backward, and side-to-side within a VR environment.
Alternatively, some VR systems offer specially designed treadmills or other physical hardware that lets you walk or run in place while wearing a headset. This movement can give you a more realistic sense of exploring a virtual space. Additionally, many VR applications track your activities and map them onto the virtual world so that you can naturally interact with objects and other features.